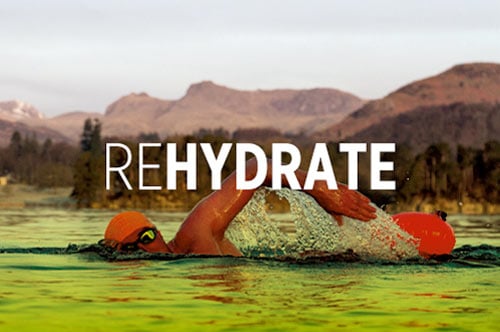 This hypotonic formula will hydrate or rehydrate you up to 40% faster than isotonic fluids. Just a 2% drop in hydration can lead to a 10% drop in both mental and physical performance. This drink has been designed for rapid fluid delivery, to keep your body working the best it possibly can.
More Information
REHYDRATE
A hypotonic glucose solution can increase water absorption by ~40%, compared to zero calorie electrolyte drinks or water alone. This is possible through co-transport of glucose, sodium and water molecules to hydrate your body more quickly. Our Smart Formula contains a 'tri-carb' blend, with glucose, fructose and cluster dextrin to maximise fluid and energy delivery to working muscles to keep you hydrated throughout your event.

View our research article on electrolytes here.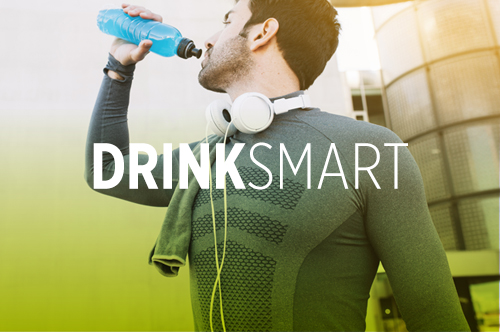 Full spectrum of electrolytes and magnesium to stave off the dreaded cramp. VOOM Hydrate also contains our nootropic cognition formula designed to increase focus, decrease reaction time and increase alertness. Hydrate faster and up your game with VOOM.
More Information
DRINK SMART
Each serving delivers 460 mg of full spectrum electrolytes, formulated to reflect the ratio of electrolytes lost in sweat and therefore replace what you lose. There are also links between hydration status and cognitive abilities, such as attention and focus. VOOM cognition formula includes Citicoline for enhanced memory, Alpha GPC for enhanced focus and L-Tyrosine for enhanced alertness, helping you stay sharp, whatever your activity.

View our research article on electrolytes here.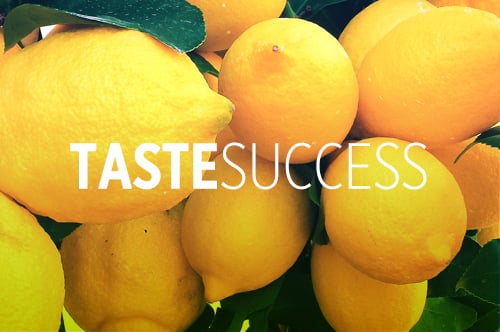 Made with real lemon and lime, this drink is Intentionally light, refreshing in taste and stomach friendly.
More Information
TASTE SUCCESS
VOOM Hydrate Smart Formula is intentionally light and refreshing in taste to encourage voluntary drinking over an extended period of time. Not only does faster gastric emptying and increased water absorption speed up hydration, but it also decreases any risk of stomach upset. This formula has been tried and tested by athletes who suffer from IBD and Crohn's disease, to ensure everyone can benefit from the unique performance formula.
---
Technical
Information
| NUTRITIONAL INFORMATION | Per 100g | Per 20g Serving |
| --- | --- | --- |
| Energy | 1505 kJ | 300 kJ |
| | 375 kcal | 75 kcal |
| Fat | 0 g | 0 g |
| of which saturated | 0 g | 0 g |
| Carbohydrates | 90 g | 18 g |
| of which Sugar | 29 g | 5.8 g |
| Fiber | 0 g | 0 g |
| Proteins | 0 g | 0 g |
| Salt | 0.0g | trace |
| Sodium | 1248 mg | 312 mg |
| Potassium | 336 mg | 84 mg |
| Magnesium | 148 mg | 37 mg |
| Calcium | 112 mg | 28 mg |
DIRECTIONS
Mix 1 scoop (20g) with 500 ml water. For best result, half fill a 500 ml drinks bottle, add powder and shake, top up bottle with water and shake. Aim to consume 500ml per hour of exercise to keep you VOOMing along.
INGREDIENTS
Maltodextrin, Fructose, Cluster Dextrin, VOOM Electrolyte Mix (Pink Himalayan Salt, Tri Sodium Citrate, Calcium Lactate, Magnesium Oxide, Magnesium Carbonate) Lemon Juice Concentrate, Lime Juice Concentrate, Citric Acid, Malic Acid, Vitamin C, VOOM Cognition Mix (Citicoline, Alpha GPC, L-Tyrosine), Sucralose, Natural Flavour.
For Allergens: Please see ingredients listed
460mg
ELECTROLYTES
75kcal
HYPOTONIC
105mg
VOOM COGNITION
---
Sport Hydrate Electrolyte Sports Drink
Reviews
Box (20)
€ 1.70
Info